Weed Force Spray Calculator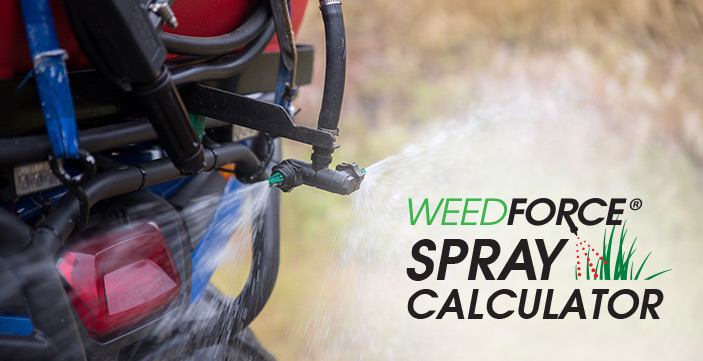 Calculate Mix Rates for Spraying Weeds
Select your application method:
Weed Force Spray Calculator provides
Quick, accurate calculation for boom & broadcast sprayer output (ie calibration*)
A mix calculator which provides examples of common mixing rates.
This tool includes features which allow the user to quickly enter custom information or select from preloaded examples. Once a few important inputs are entered, your calibration and mixing rates should be calculated in seconds!
*Sprayer calibration determines how much water volume your sprayer applies per hectare. This is necessary to determine how much chemical to add to the tank.